Water features are a great addition to any swimming pool. Not only are water features pleasing to the eye but they can also be used to cancel out road noise or to simply hide or obstruct unsightly areas or garden walls that are visible when looking across one's pool.
We supply high grade 316 stainless steel spouts which are built to last. Our spouts come in a range of sizes and types with the effects ranging from a solid curtain of water to falling rain.
These different settings create different sounds and can be used to create a range of effects for your enjoyment.
Water Feature Examples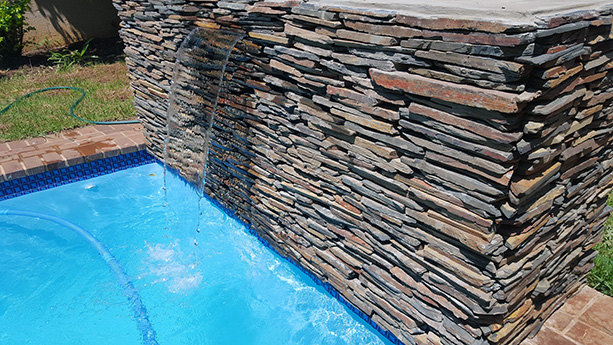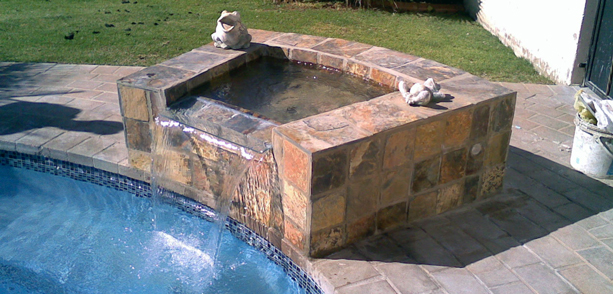 Water Spouts
| | | |
| --- | --- | --- |
| Z Led Waterspout | SST Fan Jet Spout | SST Deck Spout |